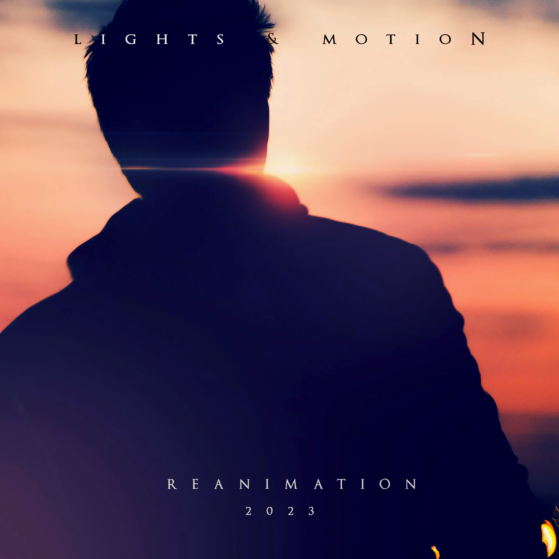 Reanimation (10th Anniversary Edition)
This is the re-release of the 2013 debutalbum by Lights & Motion, featuring all new mixes, remastered, and with two new songs.
"10 years ago, on January 16th 2013, the first Lights & Motion album was released. It was the culmination of a lot of years spent thinking about it, writing and producing it, and in many ways it was one of the most important events of my life.
In 2022 I spent 4-5 months going through my old song projects in preparation for the 10 year anniversary. I got the idea to maybe Remaster the album, but when I started to dive into the old projects I found myself hearing things differently and I decided to remix the songs instead.
This would turn out to be quite the undertaking.
In fact, I actually did a lot more than just re-mix the songs through my studio gear that I own today; some parts I re-recorded completely.
I re-sang some vocal harmonies with better microphones, and for many songs I wrote new string-arrangements that mirrored the original ones, but these new arrangements bloom a bit more.
I really love that first album and how it sounds, it was written, produced & mixed on pure self-taught instinct. But precisely because it was my first album, and I wasn't as experienced an engineer as I am today, there are some things sonically that I always knew I could improve upon.
So these mixes aren't supposed to feel night and day to the listener, they should just sound fuller, wider and more hi-fi.
I also finished recording and mixed 2 bonus-tracks that were written during those early years, but for one reason or another never got finished / released back then. They are called "Gardens" and "Into The Sky"
This new anniversary release isn't here to replace the original, but it is to be viewed as an addition to honor and celebrate the record that started it all.
For me, this is the album sonically fully realized."
'Reanimation 2023' was produced, recorded, mixed and mastered by Christoffer Franzen at Studio Evelyn in Gothenburg.