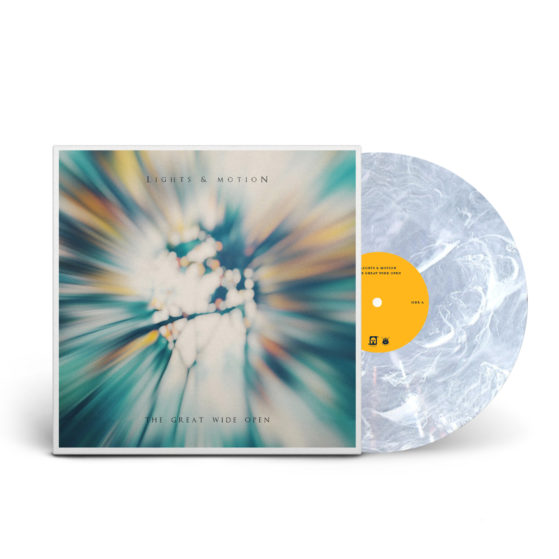 The Great Wide Open – Limited Edition Vinyl
We are so excited to announce that the latest Lights & Motion album, The Great Wide Open, is getting a beautiful limited edition vinyl release.
There will be two different variants available, "Snow Storm" and "Light Show", with 250 pressed of each one. The vinyl will also include a new bonus track called "Eyes Looking Up". Its being released alongside Seattle based Spartan Records, who also pressed the bands previous full-length album Dear Avalanche on vinyl.
You can pre-order either via the US or the EU/UK store, depending on where you are in the world:
• US / World: https://spr.tn/thegreatwideopen
• EU / UK:  https://spr.tn/tgwouk